Solana, just like other cryptocurrencies, is facing tough resistance as more and more investors are making a profit. Solana has now fallen to more than 70% since its November 2021 highs. With such price momentum, it becomes difficult to stick to the positiveness in a cryptocurrency. Whether this fall is due to international concerns or pure profit booking is hard to deduce. Still, one thing is clear: Solana remains attractive to buy without any clear indication of an uptrend rally in this digital asset.
SOL Price Analysis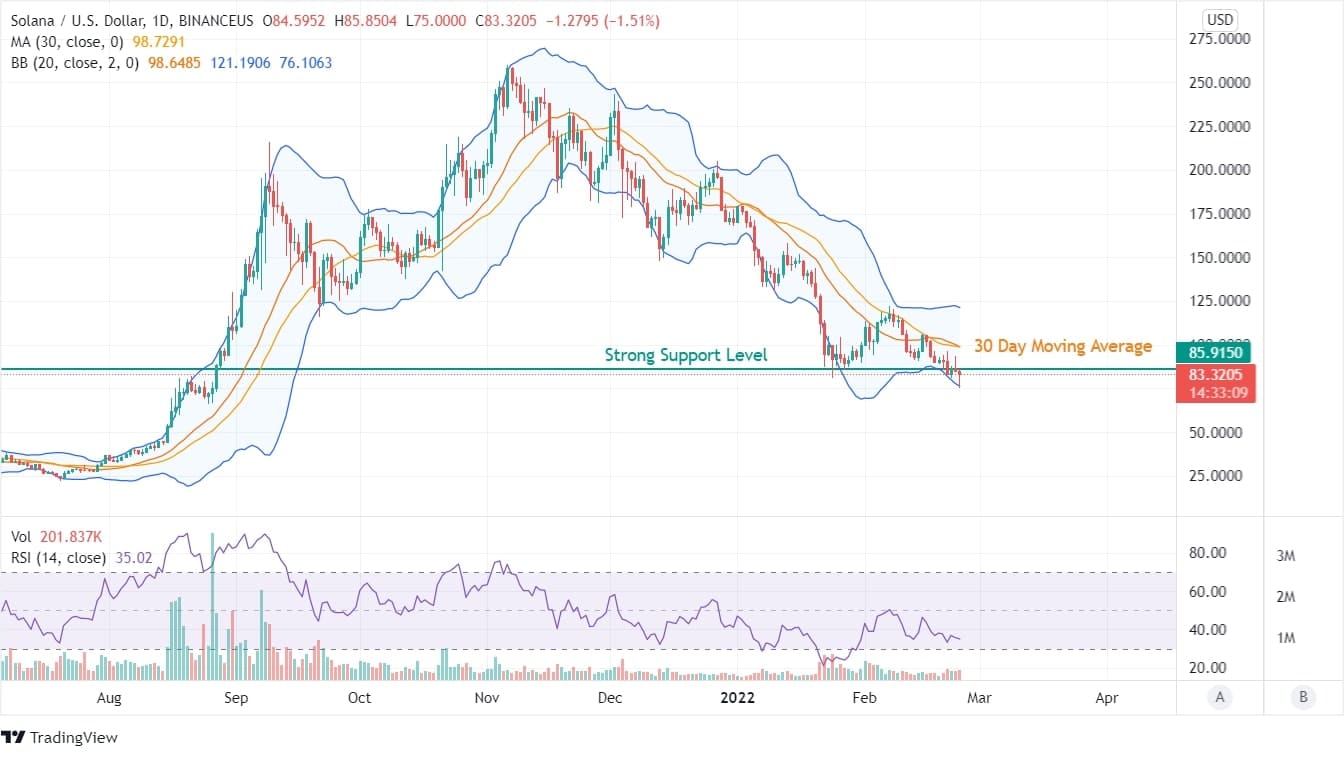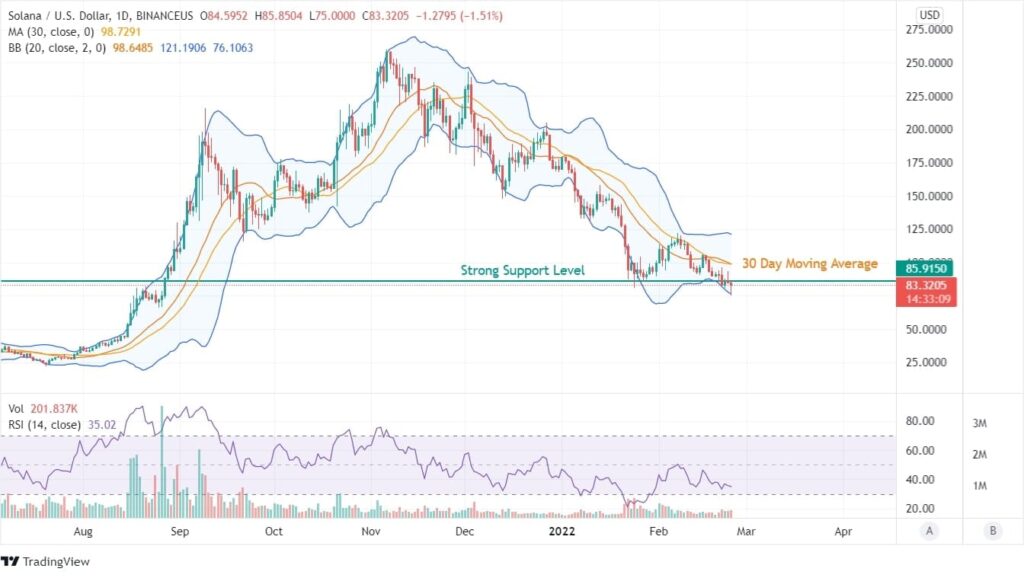 Solana breaches all major support levels; breaching a 30-days moving average indicates a clear downtrend. Consistently hitting the lower end of Bollinger bands shows an overall weakness in its price trend. Facing resistance since the median Bollinger band that coincides with 30 DMA shows potential for receding prices. Even the strong support level of $85 has been breached, with prices hitting below $80. Under such a scenario without a positive pullback or intense buying, there seems no other probability for SOL to retrace the lost grounds. Traders need to research the technicals and fundamentals of the crypto to know more about the future projections in the following years.
RSI is slowly reaching the oversold zones, which put worth a weakening stance of Solana cryptocurrency. With the current momentum, continual this negative stance could push back Solana to under $50 levels. Considering its fundamental prospects, one can expect SOL crypto to retrace to decent levels without facing too much flak.