EOS has shown uptrend prior to 26-June-19 with prices trading above the baseline. The price of the coin reached as high as $7.41 on 26-June-19. However, since the later part of the day, the prices of the EOS began to fall rapidly, and there has not been any major positive trend being seen so far.
Let us have a look at the EOS to USD price comparison: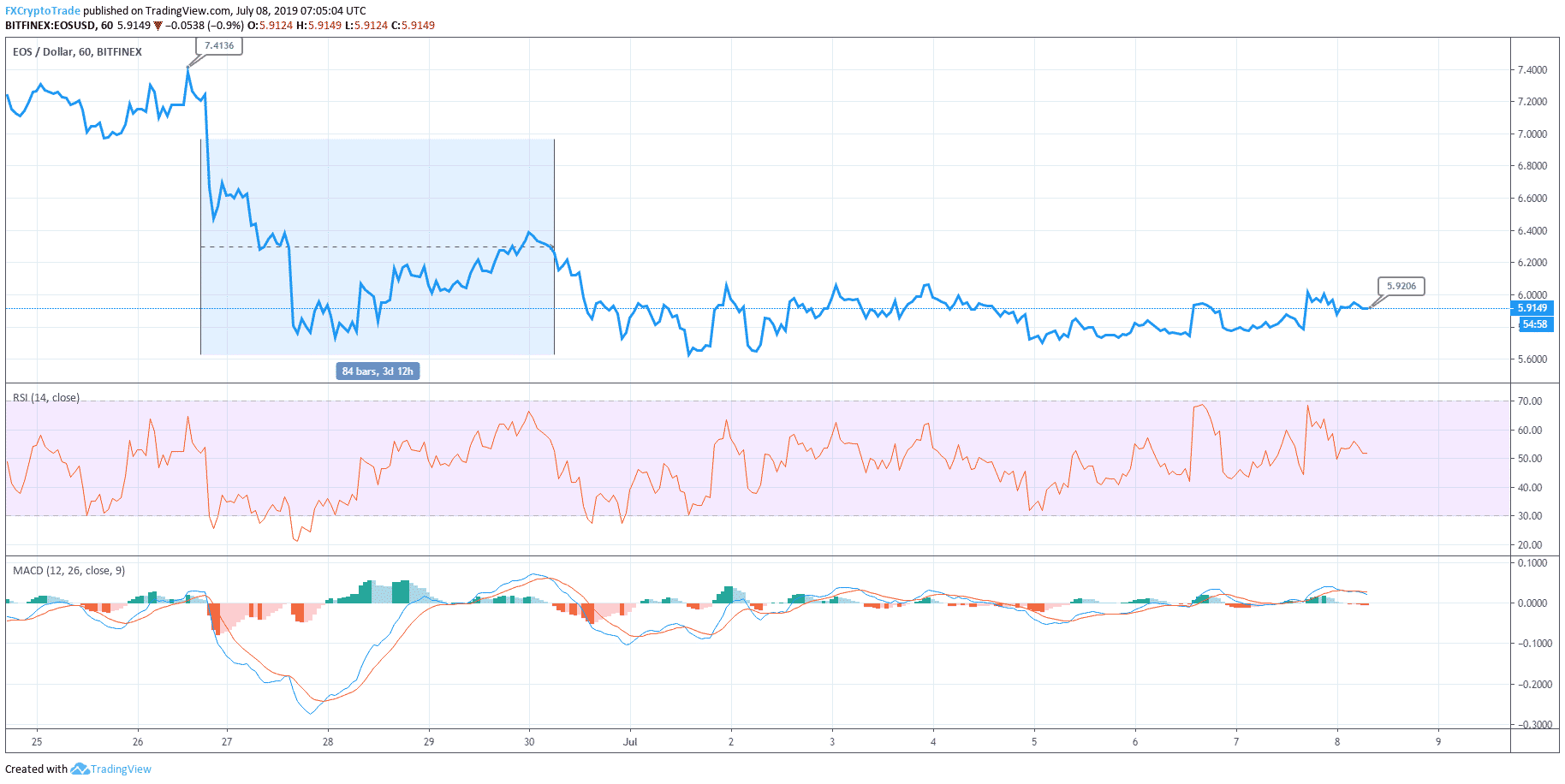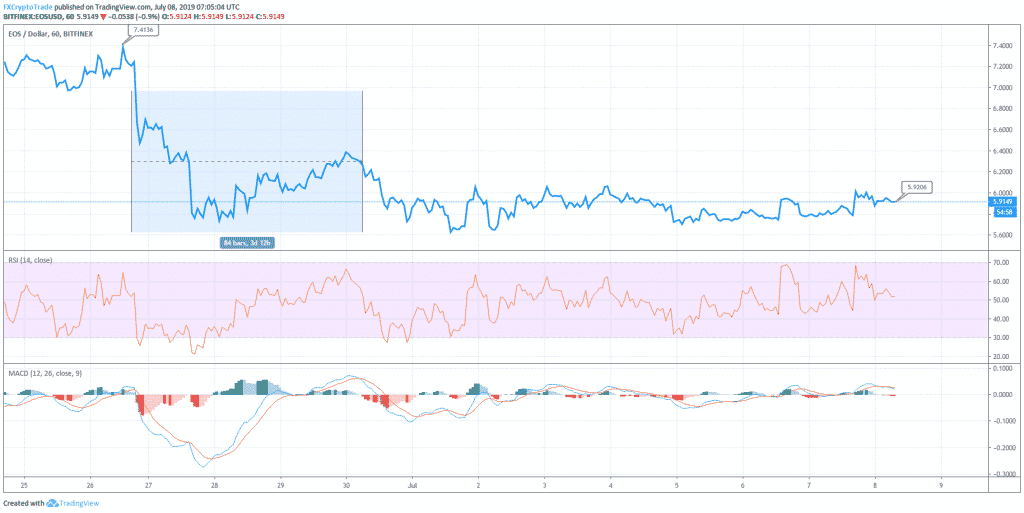 Current Statistics of EOS:
As per 06:44 UTC today, Market Cap of the EOS was 5,472,189,493 USD.
Price of the coin is $5.92 as per 07:00 UTC.
24-hour volume is $1,836,016,633.
922,318,272 EOS coins are at present in circulation.
ROI of the coin is greater than 475%.
EOS Price Prediction and Conclusion:
Comparing the price of the EOS coin since 26-June-19 wherein price reached as high as $7.41 as per 15:00 UTC, the present movement of the coin shows a downward trend by 20%. Experts anticipate that the coin may reach $5.95 by tomorrow. In the upcoming weeks, it can reach as high as $7.
The RSI indicator highlights the fact that the movement of the coin at present reflects a bearish trend. However, the MACD indicator shows no extremities. The way the coin has performed earlier and the kind of returns which it has offered in the past, we strongly feel that the coin will gain up its pace and bounce back.