AUD/USD appears to be a loser in the intraday in Friday's session against the US Dollar. However, if we analyze the YTD movement of the pair, Aussie Dollar has gained a stable momentum and has given consecutive higher highs on the 8-hourly chart.
AUD/USD Forecast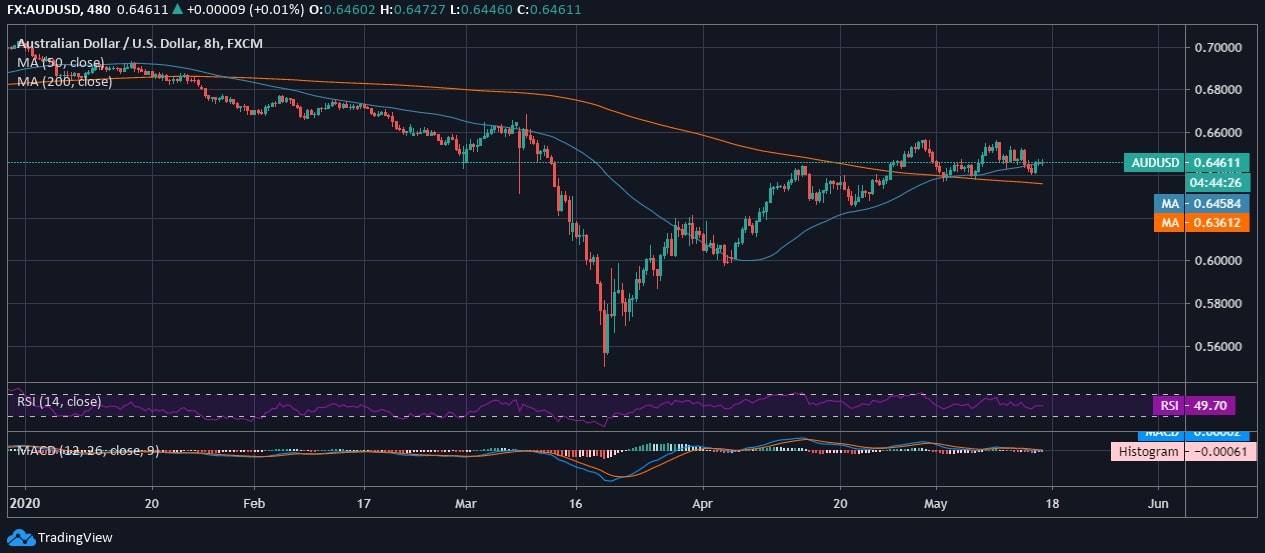 With the current higher high formation, Australian Dollar regains the lost 50-day and 200-day MA support, as it trades at 0.646 at the press time in the global market. The major and strong support that is seen building is around 0.640, with major weekly resistance, marked around 0.655. The downside fall in the early half the year was due to the growing cases of Coronavirus, which was then believed to be a Pandemic, and thereby, the whole economy comes to a standstill.
With a few relaxations given amidst the lockdown, we see the US Dollar regaining its lost momentum and charm. As per forex market news, after Thursday's gains, Dollar struggled to keep up in the Friday's trading session until the time of writing.
Moreover, the fears of the second wave of Coronavirus have taken over the world, and the US-China relations come to a standstill as the United States has suffered an utter blow from the spread of the virus that originated in Wuhan, China. With this, the entire market is likely to face volatility as Trump fails to negotiate the trade deal with China due to the spread of coronavirus from the latter. The reason for the President's anger is nothing but the deteriorating health of the Americans and the crash of Wall Street.